26 Nov 2017
American Flag Craft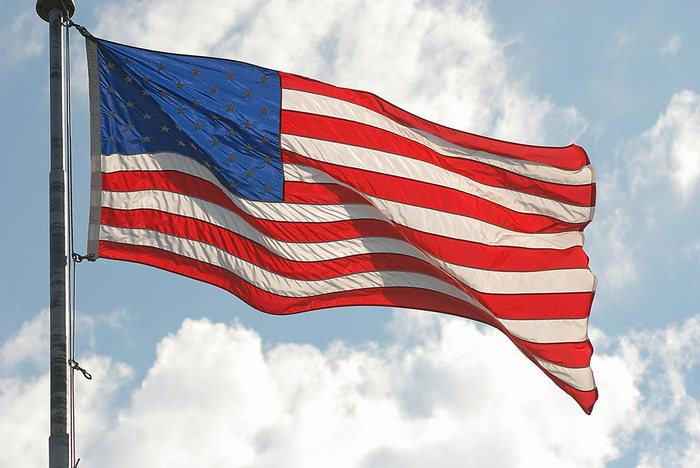 This is a fun craft that will help you show your patriotic spirit all year round. I learned it at a Mops (Mothers Of Preschoolers) group. Not being the overly crafty type, I was impressed with my results and how easy it was to put together.
First, you will need two 1" x 4" boards. The roughed up ones give it a shabby sheik look. Old fence boards would be a good consideration. Cut the boards to an equal length, about 18" each.
Next, you will need to drill six holes into the boards. Drill the holes on the 18" side of the board about a 1/2" in. Drill the holes for the wire hanger through the board 3" from each side on one side of the board and connector holes 2" from each side on the other side of the same board (board 1). On the remaining board drill in only one set of connector holes 2" side (board 2).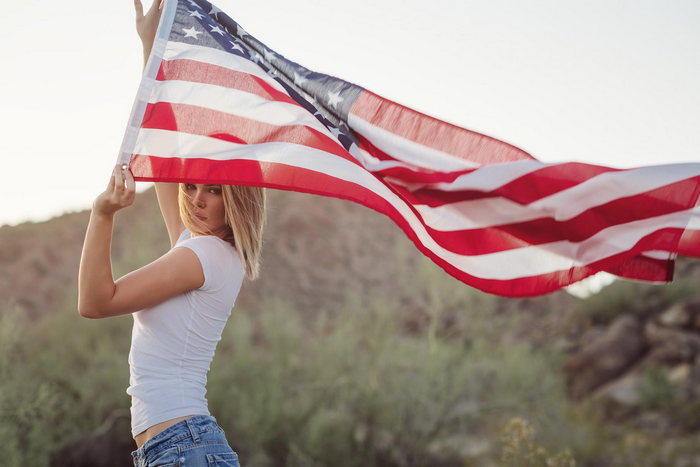 Paint a flag onto your boards by painting a 3 1/2 " by 6" blue rectangle in the top left corner of board 1. Use star-shaped sponge stamps to stamp on white stars. You can be traditional and do all of them or just a few as I have. Rotate about 1" red and white stripes on the remainder of the board and all of board 2. Remember to paint the sides of the boards too.
Once your boards are dry use copper wire to make the connectors and hanger. Feed each side of the hanger wire through the back side of the hanger holes on both sides of the sign. Wrap and curl the excess back around the wire to form a loop with a pair of needle nose pliers.
Get creative and make a beautiful design by twisting the wire around the players. Feed the connector wire through the back sides of the connector holes on each of the boards 1 and 2. Twist the remainder wire together like a bread twist tie and curl the ends into a design.
Now hold up and admire your beautiful American flag sign. You could choose to spruce it up a bit with ribbons, dried flowers, raffia and the like, or keep it plain and simple as I did. Either way, this is a fun craft to make a significant sign that can be hung all year long!